Muhammad Naqvi
Clinical Research Volunteer
Muhammad Ali Naqvi is a recent graduate of Dalhousie University with a bachelor's degree in Medical Sciences. During his academic journey, he has engaged in research with Dr. Dunbar at QEII Orthopaedic Division, on examining the impact of anthropometric measurements on candidacy for Total Knee Arthroplasty. Currently, he is working as a Research Assistant in the Department of Emergency Psychiatry at QEII in Halifax. As he pursues his long-term career goal of becoming a surgeon, with a preference for orthopedics or plastics, he is dedicated to advancing his knowledge and skills to contribute to the field of medicine and make a positive impact on patient care.
Having witnessed the challenges his family members faced during cardiac procedures and the countless questions and concerns they had, he realized the need for support and guidance for individuals going through similar experiences. Volunteering with IMPART provides him with an opportunity to share his knowledge and personal insights, and make a positive impact on the lives of others who are navigating cardiac health issues.
Theresa Vo
Communications Volunteer
Theresa Vo is a second-year PhD student in Community Health and Epidemiology at Dalhousie University. She is working under the supervision of Dr. Wiesława Dominika Wranik and Dr. Robin Urquhart. She is broadly interested in applied health research, implementation science, telehealth, and cancer research. As a volunteer of IMPART, Theresa is assisting with science knowledge translation.
Theresa has a Bachelor of Pharmacy in Viet Nam, a MSc (with distinction) from Memorial University of Newfoundland. Her past research focused on evaluating the role of the single-entry model in improving access to care for hip and knee replacement surgery in Newfoundland.
Theresa favorite pastimes are drawing, photography, blogging, and hiking.
Dustin McKee
Clinical Research Volunteer
Dustin is a recent graduate of the Biology-Chemistry program at the University of New Brunswick, Fredericton, with an Honours in Analytical Chemistry. His research interests involve a wide variety of health and medicine-related fields, namely in biosensor creation, cardiology, and cancer.
At IMPART, Dustin's role involves helping with various research initiatives by finding and reporting data and interacting with patients of interest.
Outside of research, he is passionate about community development projects, volunteering, listening to music, going to the gym, and coffee. He strongly believes that extracurricular involvement, on campus and in the community, or of utmost importance to build connections and learn essential practical and communication skills.
Sandy AbuJayyab
Clinical Research Volunteer
Sandy recently completed her science undergraduate at UNBSJ and is currently taking their new one year psychology graduate program: Masters in Applied Psychology, Research and Evaluation (MAPRE). She became a volunteer to get involved in research and medicine as she is always looking for opportunities to gain experience and develop new skills. She hopes to discover more of her passions and interests by working in this position. In her free time, she enjoys staying active, family time and finding new things to try out.
MinJi Kim
Clinical Research Volunteer
Min Ji is an MSc student in Pharmacology at Dalhousie Medicine New Brunswick. She is working under the supervision of Dr. Keith Brunt, and the project is focused on cardiac hypertrophy. Min Ji has a BSc. in Biology psychology from UNBSJ. She is interested in health and medicine-related fields. Min Ji joins IMPART as a Clinical Research Volunteer assisting in various ongoing study matters.
During her spare time, Min Ji likes to swim, hiking/camping, playing musical instruments, and singing in a choir.
Matthew Clinton
Communications Volunteer
Matthew is currently employed in the private medical sector, assisting with independent occupational medicine evaluations as well as the administration of rTMS therapy. He completed his Bachelors of Science at the University of New Brunswick, with specific focuses in genetics and inorganic materials. He now joins IMPART as a volunteer science communicator, assisting with science knowledge translation.
Matthew's past research involved the isolation and exploration of novel chemistry and bioactivity from Canadian medicinal plants and endophytic fungi. His focus centered on chemotaxonomy: using unsupervised learning algorithm cluster analysis of NMR and bioactivity data, to explore secondary plant metabolites and their variability across taxonomic classifications.
Outside of work Matthew enjoys cycling, hiking, documentary films, and gardening.
Connor O'Brien
Clinical Research Volunteer
Connor O'Brien is a medical student at Memorial University of Newfoundland with a passion for health, advocacy, education, and research. In the areas of health and advocacy, Connor has designed and led provincial proposals for newcomer rights to equitable healthcare, mental health support services for graduate students at the University of New Brunswick, and the identification and abolishment of barriers to healthcare for individuals living in homelessness here in Saint John amongst other projects. In education he has run and organized free peer tutoring services and has taught university level courses. In research, he has worked on a variety of topics from cancer diagnostics and electrochemical surgical procedures, to inpatient mental health supports and barrier abolishment.
At IMPART and through collaboration with the Dr. Keith Brunt lab, Connor looks to explore research in cardiovascular and vascular medicine, continue to build his knowledge and experience, and ultimately help contribute to positive health outcomes for people living with cardiovascular troubles.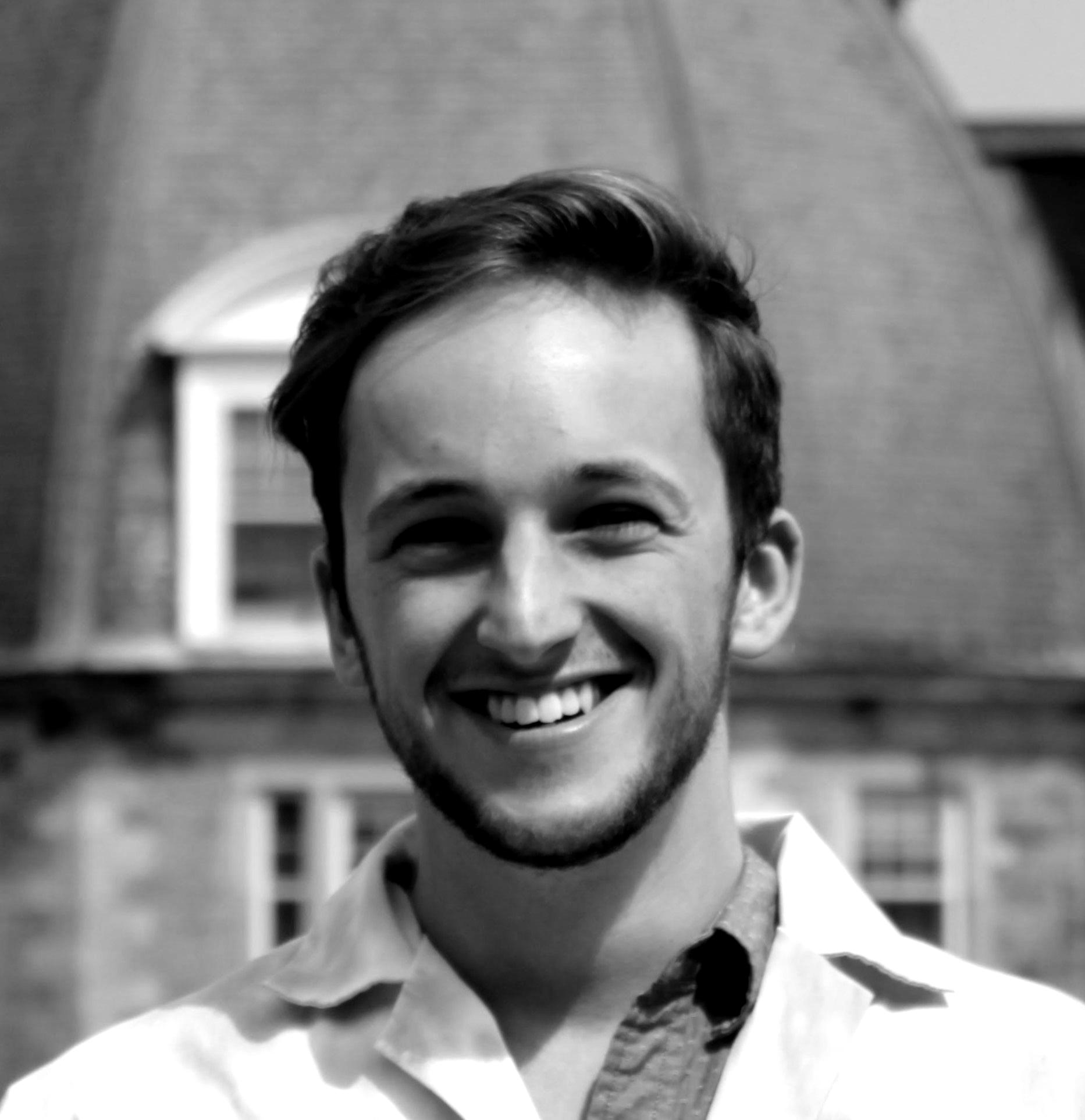 Nicole Acupinpin
Insight Reviews Communication
Nicole Acupinpin is completing her BSc in Psychology with a Specialization in Neuroscience. She has researched in the fields of developmental cognitive neuroscience and health psychology. Her main research interests include neuroscience, medical/health sciences, and neurology.
She is a member of IMPART's Insight Reviews group. She is also an advocate for the U.N.'s Sustainable Development Goals #4 (Quality Education) and #10 (Reduced Inequalities). This is reflected in her extracurriculars such as her upcoming involvement in Girls STEM Up and Alzheimer's Society of New Brunswick.
In her spare time, Nicole enjoys traveling, exploring new food, watching sports, and trying new activities.
Lalita Bharadwaj
Insight Reviews | Director of Collaborations
Lalita Bharadwaj holds a Master of Science degree in Kinesiology from the University of New Brunswick. She has also completed her Bachelor of Science in Biological Sciences and Psychology from the University of Calgary.
She has several years of research experience in a wide variety of health-related fields, including veterinary medicine, biotechnology, and gerontology. More recently, she is contributing as a Clinical Research Assistant at the Horizon Health Network.
Through collaboration with Insight Reviews and IMPART, Lalita hopes to learn from evidence-based literatures and share this knowledge with the larger community through her role as Director of Collaborations.
Matthew Love
Clinical Research Volunteer
Matthew Love is a PhD student at Queen's University in the health quality program. Matthew has completed a Bachelor of Science degree in biology from the University of Winnipeg and a Master of Science in physiology and pathophysiology from the University of Manitoba. Over his educational journey, Matthew has had the opportunity to contribute to a variety of projects relating to computational biology, cardiovascular physiology, metabolism, and quality improvement. His current work focuses on assessing and improving postoperative care for brain tumor patients. 
Outside of research, Matthew enjoys CrossFit and supporting the Winnipeg Jets.
Sophia Georgoudis
Kristen Booth